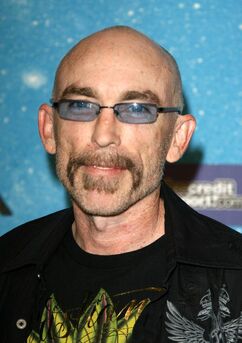 Jackie Earle Haley is an American film actor. He is best known for his roles as Moocher in Breaking Away, Kelly Leak in The Bad News Bears, Ronnie McGorvey in Little Children, Rorschach in Watchmen, Freddy Krueger in the A Nightmare on Elm Street remake and Guerrero in the Fox drama Human Target.
Batman: Guardian of Gotham Role
Edit
Jackie Earle Haley will voice Batman using the same deep, dark voice that he used when he played Rorschach and Freddy Krueger.
He does not voice Bruce Wayne.